Details
Concept
Code name: Gamma; Big and tall series.
✅ INVEST IN A BIG & TALL GAME CHAIR: If you are a big man then you are familiar with the struggle of finding a big man's durable gamer chair. The KBEST racing chair is the answer to your problem as it is especially larger and with a higher back than the average gaming chair with footrest and extremely durable. Our reclining office chair will do the heavy lifting for you as it can easily stand up to 400 lbs
✅ PROTECT YOUR BACK: Poor posture while working or playing over a long period of time can have serious effects on your spine and neck. It's time to forget the painful "computer hunch" thanks to the KBEST reclining office chair and its memory foam massage lumbar cushion designed to support your spine. Our desk gaming chair offers optimal upper and lower body support and makes long working hours feel like fun and games
✅ ADJUST EVERY PART: With our computer gaming chair, you can customize your sitting experience and adjust it to your personal needs. You can easily modify the height of your seat, change the angle of your back according to your preference. The adjustable lumbar support with controlled lumbar knob allows you to increase and decrease the pressure provided to your back. The racing chair comes with an adjustable padded retractable footrest to help you stretch your legs during your break from work
✅ FEEL SAFE AND SECURE: The high-end materials used in our reclining office chair guarantee durability even for the heaviest everyday use. The sturdy metal base of the KBEST high back office chair has a great weight capacity. The wide memory foam seat cushion will give you a feeling of comfort and stability while the prime pu leather & Fabric upholstery gives a more professional look
✅ ORDER YOUR KBEST GAMING CHAIR TODAY RISK-FREE: Your satisfaction matters and this is why we make sure that each chair is flawlessly made just for you. We are certain that you will love our big & tall chair but if for any reason you are not completely satisfied, our helpful, prompt and friendly Customer Service specialists are at your disposal. Besides, our products are also backed by a 1 year warranty so if anything goes wrong, just let us know
Formation
Heavy-duty metal base
90 - 175 degree adjustable backrest
Adjustable retractable padded footrest
Memory foam seat cushion
Head pillow and massage lumbar support
Smooth-rolling casters
Recommended
Height: 5'8" - 6'2" / 172-188cm
Weight: 400lbs/ 181kg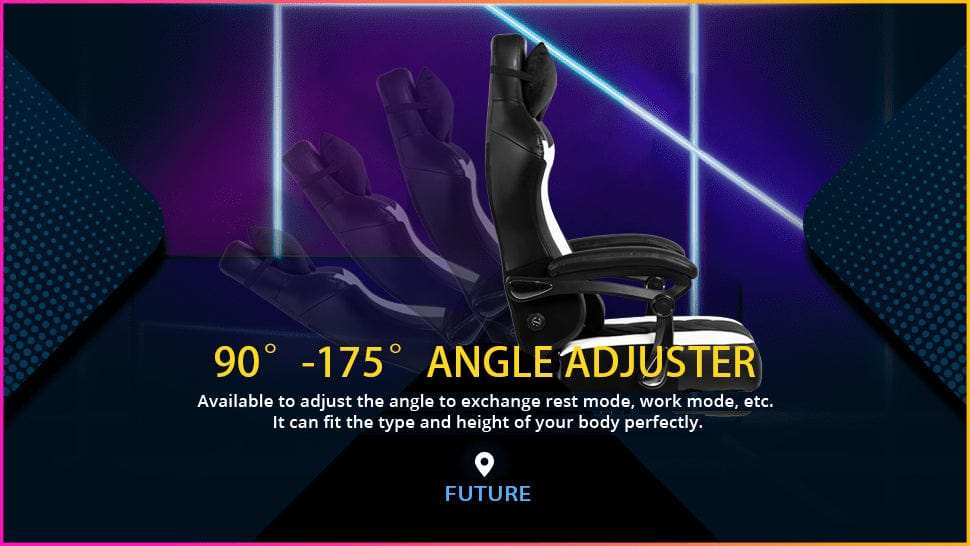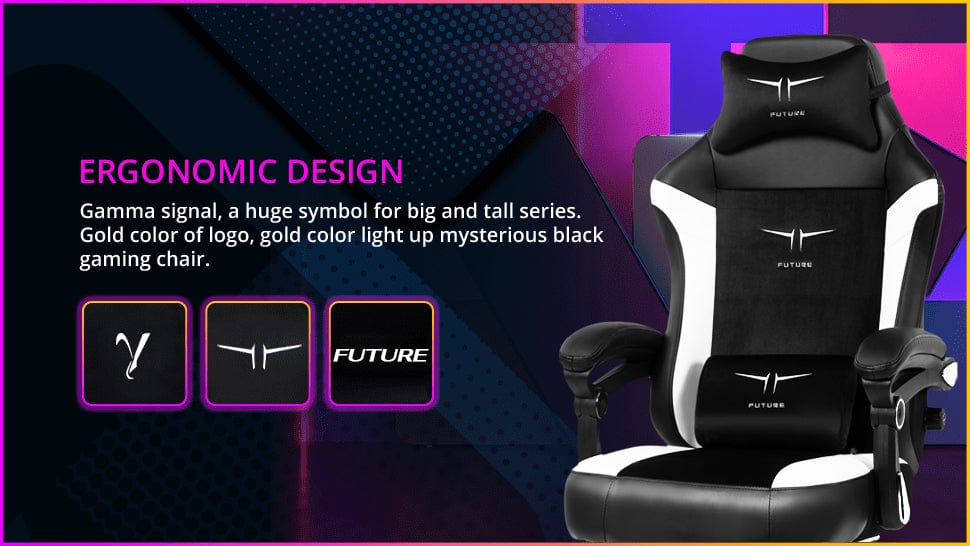 Delivery in 5-12 days.
Our Shipping formula
Total delivery time = Packaging Time(1-3 business days) + Shipping Time(4-10 business days). 
For more shipping information, please read our Shipping policy.
One year warranty.
We promise to repair or replace KILLABEE chairs that are found to be defective in material or workmanship within one year from the date of original purchase so long as you, the original purchaser.
For more warranty information, please read our Warranty policy.
How do I know which chair is good for me?
We made a measurement guide for customers. It is based on human height and weight. As far as we know, our Size guide is a good way to guide you to find a better one.
About assemble issue?
Customers can find an instruction manual in the case box. We also prepare an online version on our web and video tutorials. You can watch and download it on Instruction manual.
How to care chairs?
We made an aftercare guide for customers. From general care to leather security.
For more care information, please read our Maintenance tips.