Affiliate program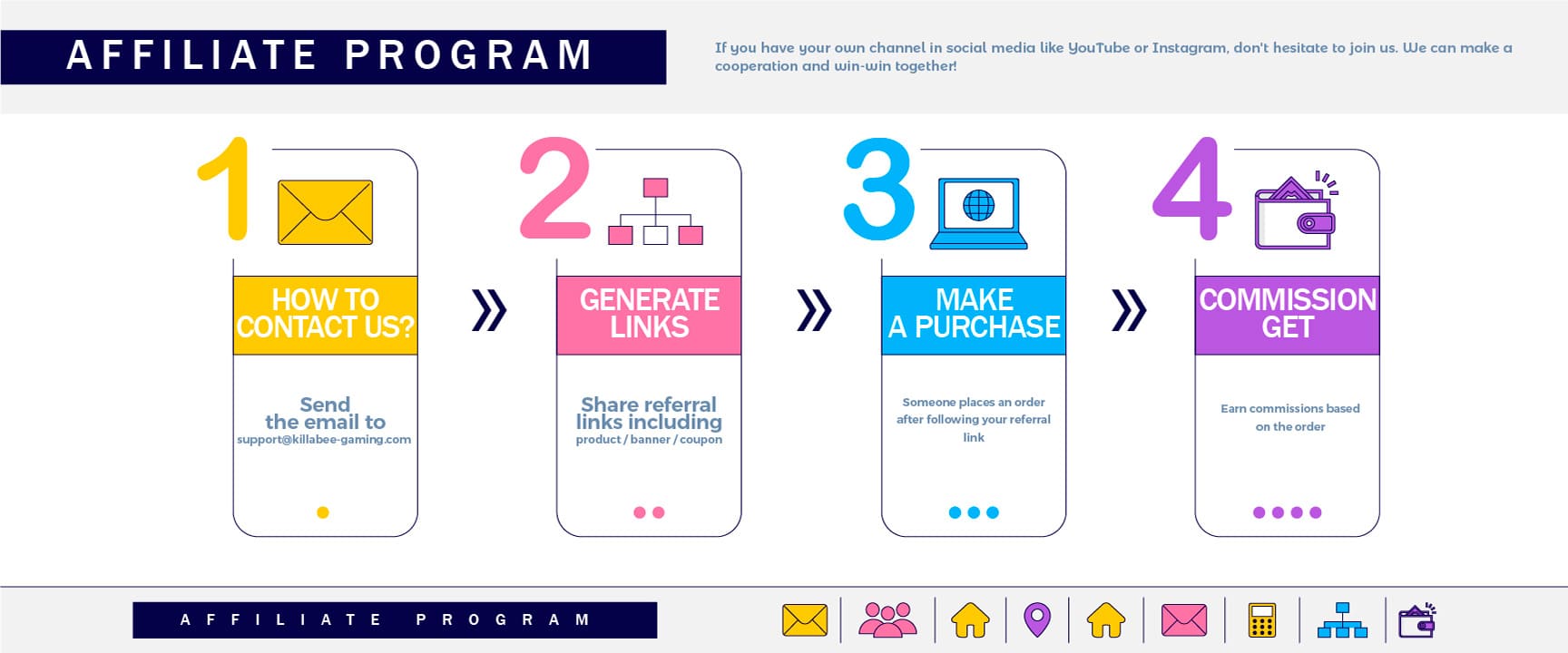 We don't accept apply recently, we are updating our program.
Abstract
Three steps to becoming a KILLABEE affiliate partner. Four steps to be our partners.
First step-Join the moment
Let us know you are will to join our affiliate program. You can send an Email to us or fill a Box up below. Get up and running today!
Second step-Generate links
Share referral links including product / banner / coupon. Whether you are a large marketplace, content site, social media influencer, or blogger, we have simple linking tools to meet your advertising needs and help you monetize. We will sign your name in KILLABEE affiliate program.
Third step-Someone Makes a purchase
Someone places an order after following your referral link. LeadDyno can help us to track it, our partners can see the traffic view also.
Fourth step-Commission Get
Earn Commissions based on the order. in commissions on successful referrals. Earn commissions from all qualifying purchases, not just the products you advertised. Plus, our competitive conversion rates help you maximize your earnings.