Details
Concept
Code name: Gamma; Big and tall series.
8257 is one of the big and tall models. It is a robust gaming chair that can bear on 400 LBS. We made the series because we do love the design, more powerful, and muscle style. This also has a reclining function. When geeks are watching TV or a movie, they can lie down the back from 90 to 155 degrees.
In this one, we set up higher accessories, memory foam seat cushion, head pillow and massage lumbar, a 20.5-inch seat with memory foam, and so on.
Formation
Heavy-duty metal base
90 - 155 degree adjustable backrest
Adjustable retractable padded footrest
Memory foam seat cushion
Head pillow and massage lumbar support
Smooth-rolling casters
Recommended
Height: 5'8" - 6'2" / 172-188cm
Weight: 400lbs/ 181kg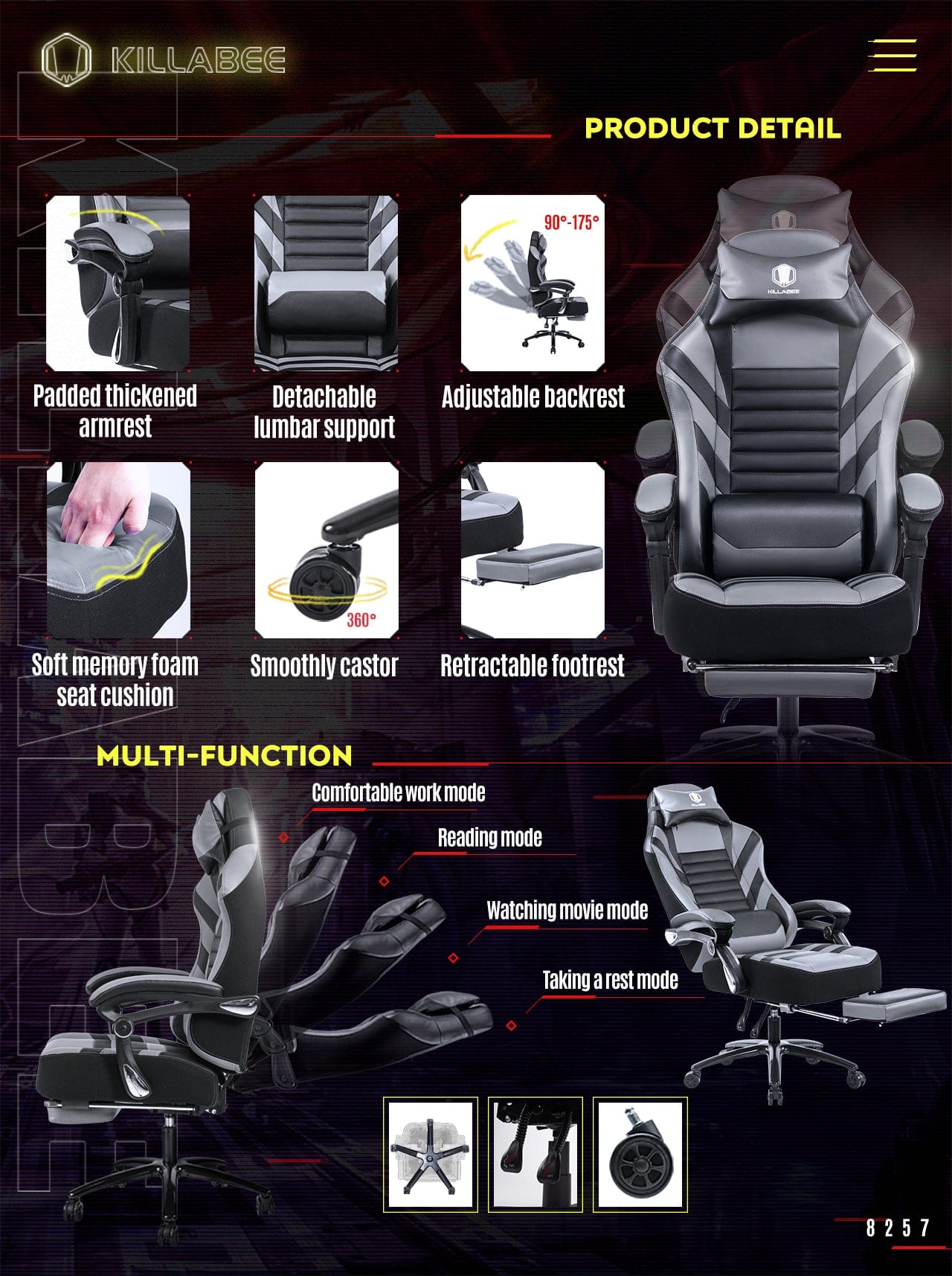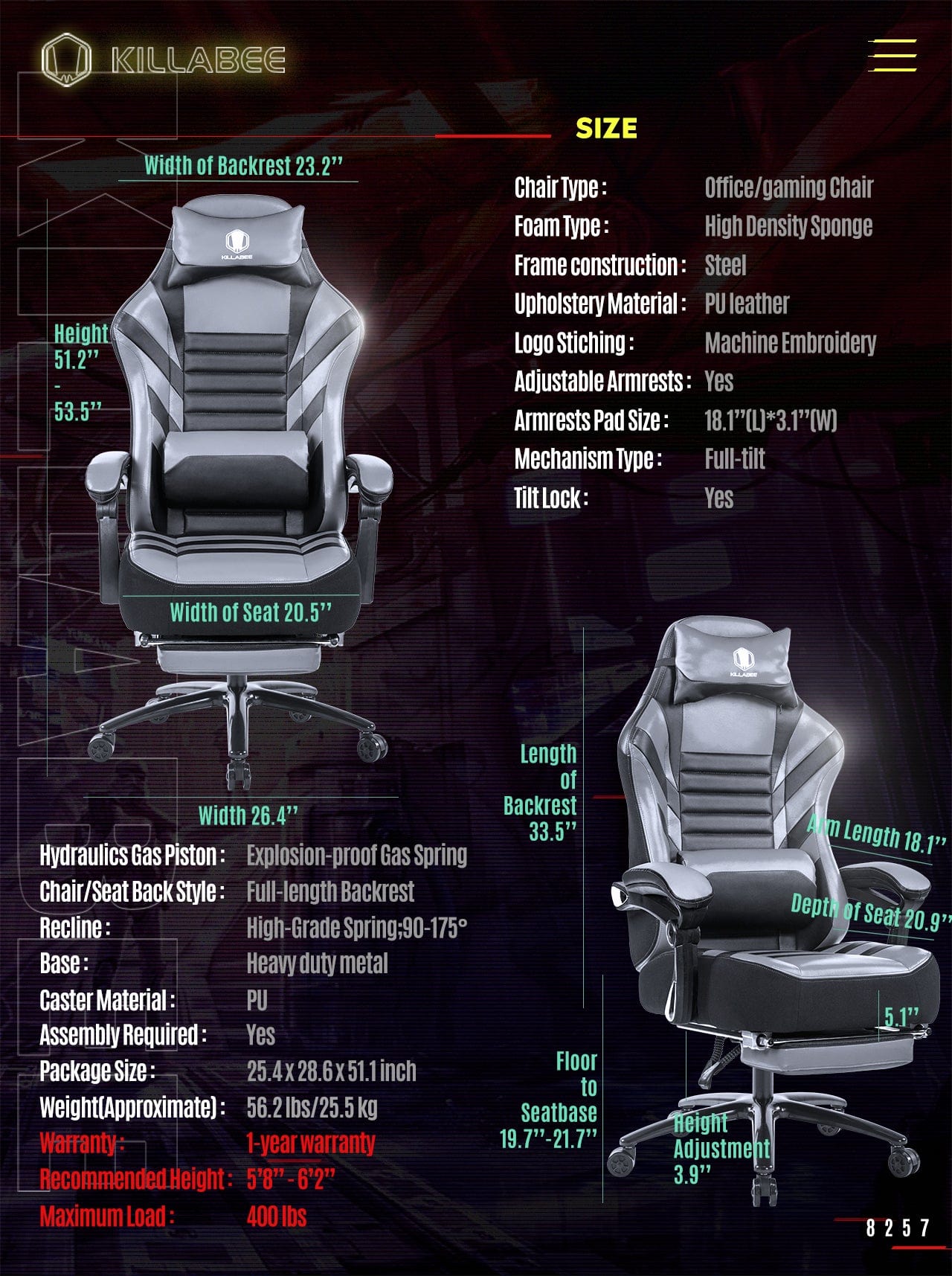 Delivery in 5-12 days.
Our Shipping formula
Total delivery time = Packaging Time(1-3 business days) + Shipping Time(4-10 business days). 
For more shipping information, please read our Shipping policy.
One year warranty.
We promise to repair or replace KILLABEE chairs that are found to be defective in material or workmanship within one year from the date of original purchase so long as you, the original purchaser.
For more warranty information, please read our Warranty policy.
How do I know which chair is good for me?
We made a measurement guide for customers. It is based on human height and weight. As far as we know, our Size guide is a good way to guide you to find a better one.
About assemble issue?
Customers can find an instruction manual in the case box. We also prepare an online version on our web and video tutorials. You can watch and download it on Instruction manual.
How to care chairs?
We made an aftercare guide for customers. From general care to leather security.
For more care information, please read our Maintenance tips.